Tales 'N' Trails Museum
1522 E Highway 82 - Nocona, Texas 76255 (940) 825-5330

Open: Monday through Saturday, 10am to 5pm; Sundays By Appointment
Admission: $5 Adults - $3 Students & Seniors over 60
Free: Preschoolers with paid Adult, Veterans & Active Military,
First Responders, and Tales 'n' Trails Museum Members
Group Rates Available
Handicap Accessible - We Have Wheelchairs On Site
Venue Rental Available for the Benton Conference Room, the Museum proper, the Barn Classroom, and the Barn!
Call us for more information!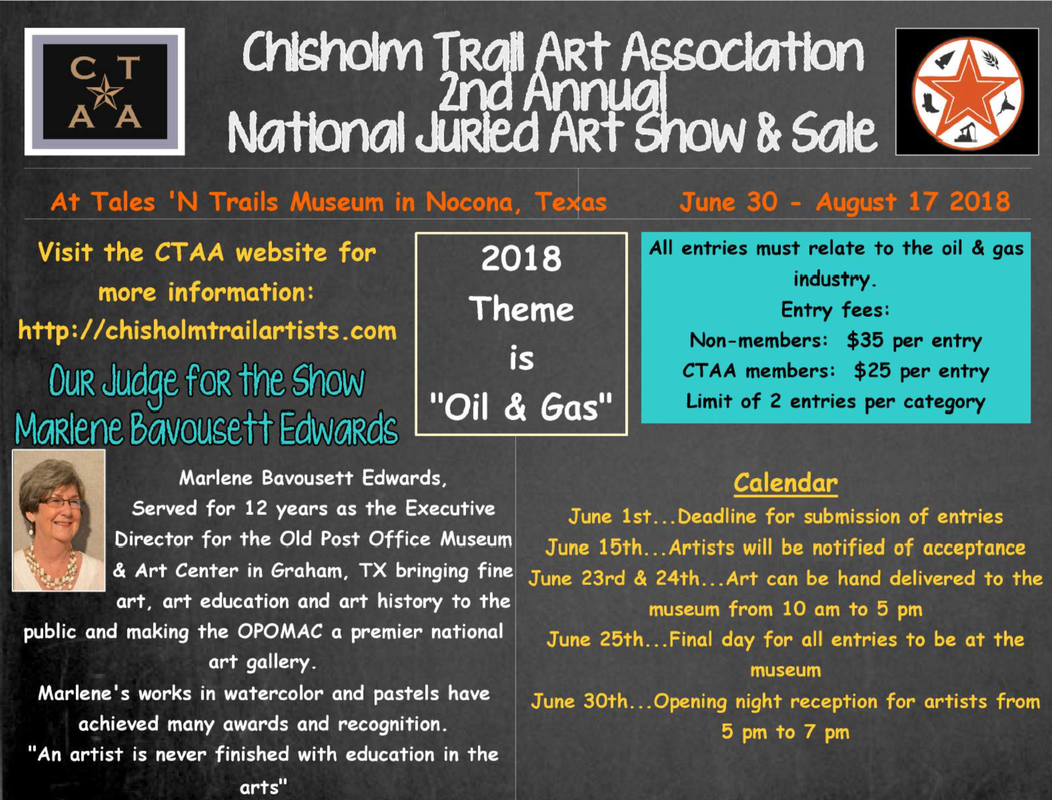 2018 Events at the TNT Museum:

March 24: Tales 'N' Trails Board of Directors Annual Planning Meeting
June 11 - 15: History Mystery Camp
June 30 - Aug 17: Oil & Gas Art Show (see flyer above)
September 15: Shebang! Annual Fundraiser
(
see what was auctioned off last year!
)
December 1: Campfire Christmas Campfire
---